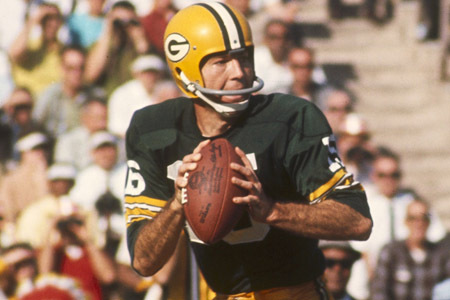 With 61% of the vote, Packers legend Bart Starr defeated Hank Aaron to earn the title of greatest sports legend in Wisconsin history.
In all, nearly a thousand votes were cast in the tournament. Some random tidbits:
-Two Packers and two Brewers made the final four.
-Bart Starr's smallest win was by 22 percentage points (in the finals against Hank Aaron).
-Ryan Braun and Aaron Rodgers were the only two active players to win their first round match-ups.
-Donald Driver and Ray Nitschke were the only Packers to lose their first round match-ups.
To view the final bracket with all results, click to enlarge:
Thanks again to everyone who voted. This was a lot of fun for our members and for myself. I look forward to a new tournament (probably a different theme) next year.